A diet to lose belly is important both from the point of view of health as aesthetic. Find out the key points and start your!
The "secret" to losing weight is simple: consume less calories than you spend daily. However, the loss of weight, to be of quality (loss of fat mass) has a lot more to say about them.
There is a diet to lose belly specific. What we want to say with this is that, when you start a diet for weight loss, you will lose weight both in the belly and throughout the body.
In fact, an abdominal perimeter superior to 102 cm in men and 88 cm in women, is synonymous with high levels of abdominal fat and a significantly higher risk of eventually developing diabetes, cholesterol and cardiovascular diseases.
In this context, both for health as for the aesthetic side, take a note of what you indicate, then start your diet to lose belly.
DIET TO LOSE BELLY: 10 ESSENTIAL FACTORS
1. PRACTICING PHYSICAL EXERCISE REGULARLY
The regular practice of physical exercise is one of the key points to weight loss and abdominal fat, and must be combined with the diet.
Choose a type of exercise that you enjoy and that has a strong cardiovascular component associated with it, namely, running, cycling, HIIT, or, exercises the promoters of a greater loss of fat mass.
However, avoid falling into the temptation of thinking that by doing more exercise can already eat more at ease, as the calories burned during the workout, they are not, in the overwhelming majority of cases, sufficient to cover the energy intake associated with meals of fast food or high volume food.
2. TO MAINTAIN A GOOD MOISTURIZING
Water is essential to the proper functioning of the metabolism. If you are not well hydrated, the metabolism becomes slower and gets more and more difficult to lose weight and belly.
In addition, the water also promotes a greater satiety and helps control hunger impulses, avoiding the excess food and the consequent accumulation of fat. As such, do not forget to drink at least 1.5 l of water or tea without sugar per day.
Associated with water you can always put the lemon, cinnamon and ginger, which are foods that help speed up metabolism and burn fat.
3. RESTRICT THE CONSUMPTION OF REFINED CARBOHYDRATES
The most common strategy to lose weight is cut back on foods with carbohydrates (cereals, fruits, legumes). However, the most important is to restrict essentially the refined carbohydrates, since they are those that cause increased abdominal swelling.
For refined carbohydrates means bread, pasta, white rice, and potatoes, as well as all processed foods rich in sugar (biscuits, breakfast cereals, cereal bars). All these foods have a higher glycemic index and promote a higher accumulation of abdominal fat.
If you want to lose weight and belly, choose foods rich in complex carbohydrates and fiber, which will keep you satiated for a longer time: whole grains (such as brown rice, whole wheat bread or oats), legumes and pulses (such as lentils or beans).
However, remember that the fact that the integral does not imply to be light, not fattening unless their refined versions. In fact, whole foods have an energy value and carbohydrate quite close to the refined versions.
In the case of legumes and some vegetables such as the broccoli, even though they are not promoters of increase of fat mass, may be responsible for flatulence and, consequently abdominal swelling. As such, to moderate their consumption.
4. CONSUME FOODS RICH IN FIBER
The inclusion of foods rich in fiber a diet to lose belly is extremely important. This is due to the ability of the fiber to decrease the absorption of fat in food ingested, and facilitate their elimination through the stool. In addition, fiber also promotes the normal functioning of the intestinal transit, another important factor to prevent swelling abdominal.
5. RESTRICT SOFT DRINKS AND FRUIT JUICES
When transforming a piece of fruit juice, you end up lose many of their nutrients, including fiber, some vitamins and minerals. In addition, in the fruit juices, the fructose (sugar from fruit) is much more available, which speeds up the absorption and promotes high sudden blood glucose. As such, the fruit juices promote a satiety, much lower than fruit in nature and give rise to the increase of fat mass.
On the other hand, when we consume a fruit juice, easily consume more than a piece of fruit in the meal, something that does not help those looking to manage weight.
Already the soft drinks are a source of "empty calories". In other words, are essentially composed of simple sugars that don't offer any nutritional benefits and they provide many calories.
6. DO NOT SKIP MEALS
If you think that skipping meals may have some positive effect on weight loss, it is misleading. In fact, you would be giving the indication to the body to be more rested and reduce the metabolism (which means burning less calories than usual).
On the other hand, the distribution of food intake throughout the day allows the maintenance of satiety and blood sugar more stable, which prevents attacks of hunger and increased feed intake in large meals.
7. PROMOTE THE CONSUMPTION OF COFFEE AND TEA WITH CAFFEINE
Tea and coffee help to speed up the metabolism and burn fat due to the presence of caffeine or its derivatives.
As such, help to reduce the mass of abdominal fat and improve body composition. In addition, green tea contains catechins, compounds that have properties of antioxidants, which are important for the normal functioning of the body and metabolism.
8. CONSUME MORE OMEGA-3 AND HEALTHY FATS
Increase the intake of fish rich in omega 3 such as salmon, sardine or mackerel, dry fruits oleaginous (nuts, almonds, hazelnuts) and avocados.
These foods are rich in omega-3, a type of unsaturated fatty acids that facilitate the elimination of fat and LDL cholesterol, as well as benefit cardiovascular health.
9. INCREASE THE PROTEIN AND DECREASE THE CARBOHYDRATES
While both are essential to the body, when it comes to a diet to lose fat, it is important to decrease the intake of carbohydrates and increase the protein, mainly in the morning and immediately before going to sleep.
In the case of the morning, is justified because the insulin resistance is greater and there is more difficulty in using those carbohydrates. In the evening, due to the fact that during sleep, the metabolism to be too slow and no energy consumption, which promotes the accumulation of these carbohydrates in the form of fat.
In both of the heights, substitute carbohydrates for protein sources, because protein is a nutrient that promotes the increase of muscle mass and not fat mass.
10. MAKE A "CHEAT MEAL" PER WEEK TO STIMULATE THE METABOLISM
A free meal, out of the diet, generally refers to a meal with high calorie content, which alters the plan's normal diet. To do this cheat meal, oddly enough, can be conducive to weight loss, since it will stimulate the metabolism.
However, it is important to ensure that the cheat meal does not turns into a cheat day. Do not forget that it is only a meal, not the whole day!
Gallery
Natural Home Remedy To Burn Belly Fat And Help Your Health …
Source: healthcuriositymagazine.com
Exercises to Lose Belly Fat
Source: build-muscle-101.com
Effective tips on how to lose the belly fat after pregnancy
Source: www.womencraze.com
Juice plus diet Whats it all about?
Source: www.the-diets-that-work.com
Best Exercises to Lose Stomach Fat at Home
Source: www.healthyfoodhouse.com
Your Belly Fat Will Disappear In 20 Days With This Natural …
Source: alljustyou.com
Do I Need to Eat Breakfast to Lose Weight?
Source: www.popsugar.com
Big Brother's Chloe Goodman vows to get a Jessica Ennis …
Source: www.dailymail.co.uk
Margot Robbie's alleged weight loss expectations are insane
Source: www.sheknows.com
Exercises to Lose Belly Fat
Source: build-muscle-101.com
How to Lose Love Handles for Men
Source: www.slideshare.net
Important Facts About Your Brain (and Exercise Benefits …
Source: guysandgoodhealth.com
"Sweet Potato Pie" Smoothie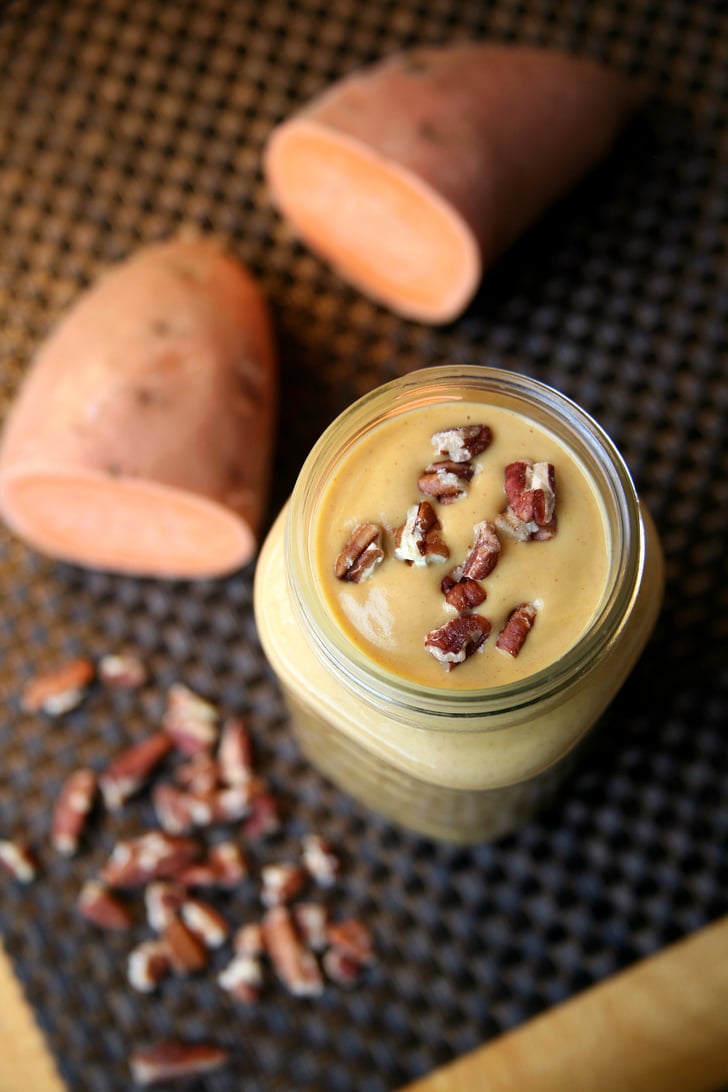 Source: www.popsugar.com
Know What to Eat for Your Body Type
Source: www.top10homeremedies.com
The Fit Father Project
Source: www.fitfatherproject.com
Calorie Calculator
Source: www.superskinnyme.com
Healthy Fats – Why you need them in your diet
Source: katalysthealthblog.com
how to sit in a chair
Source: www.pinterest.com
New years challenge- 30day arm challenge
Source: workout-essentials.com
The Power of Touch as Medicine – Mayo Clinic
Source: guysandgoodhealth.com